The Loan Modification solution
You can apply to your mortgage lender for a loan modification to lower the amount of the monthly payment and, depending on the lender, you may be able to lower the principal and/or the interest rate.
For free advice about a mortgage loan modification contact a HUD-approved housing counselor. They will work with you and your mortgage company on your behalf at no charge. Speak with an expert 24/7 at 888-995-4673 or visit online www.MakingHomeAffordable.gov.
In some cases the loan modification process can be lengthy and before a decision is made by the lender the foreclosure notice arrives.
Even in this situation there is a solution.
The Bankruptcy solution
A bankruptcy filing may stop a foreclosure or vehicle repossession immediately and may allow you to keep your home, vehicle and most other assets. Plus you and your housing counselor can also continue the loan modification process without penalty.
Here is how it works.
Bankruptcy allows you to stop the clock and start again. So long as you pay your mortgage and other debts on time in the future, you can have up to five years to catch up any accumulated arrears on a negotiated payment schedule that suits your situation.
In the meantime, your mortgage loan modification process will continue and, if successful, the result can be factored into your overall payment plan.
If you decide that you don't want to keep the house, bankruptcy can stop foreclosure for a period of time to let you find alternate accommodation and move.
Bankruptcy may also clear away most of your other debts so you can get a fresh financial start.
Is bankruptcy a solution for me?
Here's the best way to get answers. Boleman Law offers everyone a FREE consultation with a skilled, experienced bankruptcy attorney who will listen carefully to completely understand your situation and fully explain your best options.
We maintain close contact with your HUD-approved housing counselor to ensure that the total solution for your financial problems really works for you.
Our reputation is based on a steadfast commitment to professional excellence, expertise and treating our clients with respect and compassion.
Boleman Law attorneys are bankruptcy specialists
The attorneys and professional staff at Boleman Law will help you through the often confusing and complicated process. We complete all of the paperwork for you. To save time filings are sent electronically. So a home foreclosure or vehicle repossession may be stopped immediately.
Boleman Law is the largest consumer bankruptcy firm in Virginia. Since 1991 we have helped more than 106,000 Virginians regain their financial health.
We will help you.
Download PDF
---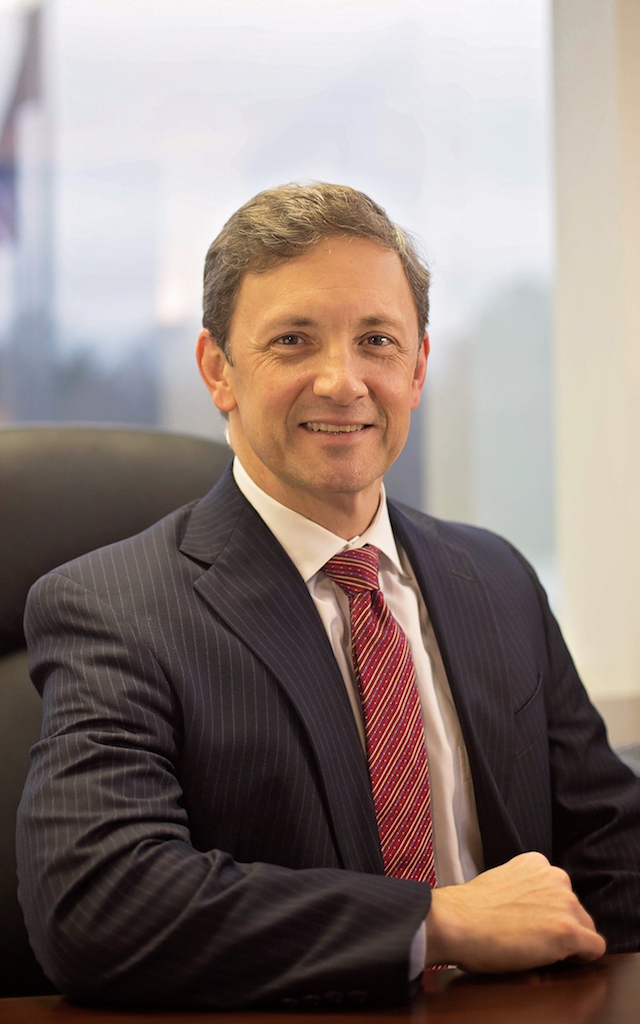 Mark C. Leffler
Mark Leffler, Shareholder and Chief Legal Officer, joined Boleman Law Firm in 2000. Mark has spent most of his career litigating in Bankruptcy Court, including bringing numerous actions against debt collectors, mortgage companies, and predatory lenders in bankruptcy. He currently focuses his practice on federal consumer protection litigation, mostly under the Fair Credit Reporting Act.
Mark is President of the NACTT Academy for Consumer Bankruptcy Education, is a frequent author for the NACTT Academy's webzine, and has served as a panelist at numerous national legal conferences such as the National Association of Chapter Thirteen Trustees (NACTT) and the National Consumer Law Center (NCLC). Mark is AV® rated by Martindale Hubbell, he was selected for inclusion in The Best Lawyers in America for his work in bankruptcy and debtor rights, and he is a frequent speaker and author on bankruptcy matters for Virginia CLE programs.
Mark was raised in Williamsburg, VA, and lives in Norfolk, VA with his wife, Leigh, and two children. In his free time, he enjoys staying physically active, regularly training in powerlifting, snow skiing during the winter, and traveling with his wife.