I was watching TV a few days ago when I saw an ad that raised my blood pressure to the boiling point. It showed "Mr. and Mrs. Santa" discussing how to pay for Christmas. Mrs. Santa, in a moment of weakness, recommends taking out a title loan on their reindeer sleigh. They could get up to $5,000, she notes, without a credit check.
Whether using a vehicle or a Santa sleigh as collateral, taking out a title or payday loan to pay for Christmas (or anything else) is an open invitation to months of financial woes. The money is easy to get, very easy to spend and desperately difficult to pay back with the extreme interest rate and fees.
A better alternative is to seek help from family, friends or church. Another extremely difficult choice is to cut back, get creative or do without. While that seems unthinkable, especially at times like Christmas, it's better in the long term than a payday or title loan.
Our clients who have taken out payday and title loans often find themselves in grave danger of losing their homes, vehicles and jobs when they fall behind on payments.
In addition to harassing the borrower, loan collectors may call their neighbors, family – even their employers. Their personal information, including Social Security number, may be sold without their knowledge.
It seems almost subversive that Santa, the purveyor of happiness and good cheer, would stoop to hawking title loans on TV.
Advice to Santa: If the financial situation at the North Pole is so bad you have to take out a title loan against the big sleigh, please call immediately for a free appointment with a skilled Boleman Law bankruptcy lawyer.
We will help you.
This column originally appeared in the Richmond Times Dispatch on 12-26-2014.
---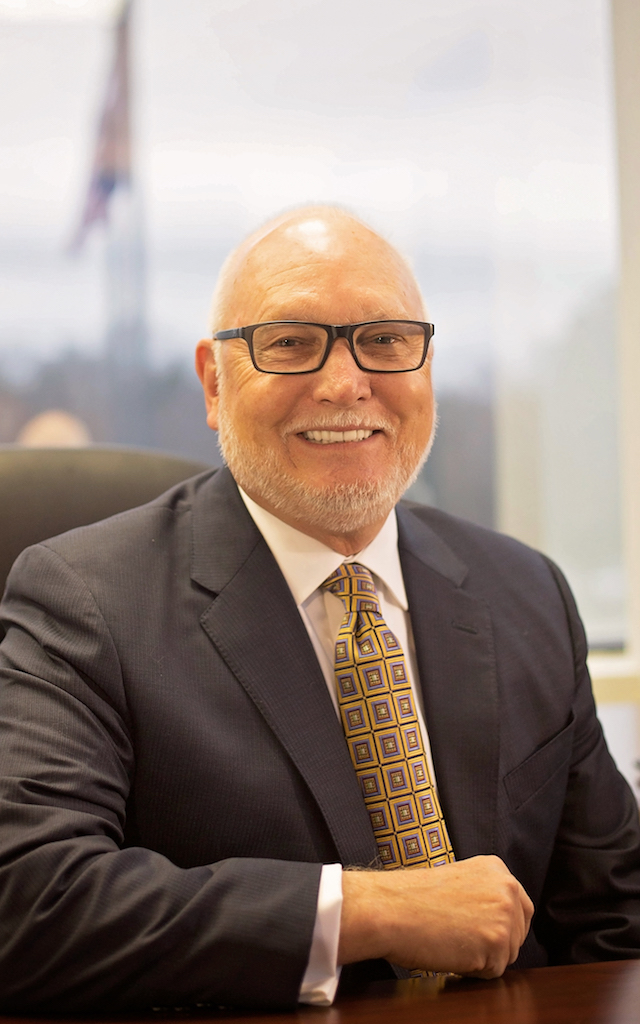 G. Russell "Rusty" Boleman, III
Russell "Rusty" Boleman III, Chairman of Boleman Law Firm, P.C. and his wife, Gayle have enjoyed almost fifty years of marriage and working together. Their early days were spent in Virginia, Illinois, Wisconsin and finally Texas, where Rusty worked as a technical recruiter in the oil industry. Then, suddenly, the American oil industry collapsed with low oil prices. Rusty and Gayle, along with thousands of American oil workers, experienced loss of jobs and income.
As Boleman Law clients know all too well, during a financial crisis, bad things can happen to anyone. The poor treatment Rusty and Gayle received as they sought solutions to financial problems led them to believe that there was a need for a change in bankruptcy law practice.  At age 40, those experiences led Rusty to law school in Richmond -much later in life than most of his law school colleagues.  He worked all through law school with Gayle at his side.  After graduation, they founded Boleman Law Firm in 1991 with the goal of treating everyone who came to them seeking help with respect and dignity, while providing excellence in customer service and legal advice.
Rusty's strong commitment to legal knowledge, ethics and community service has made him one of Virginia's leading lawyers, Rated AV Preeminent® by Martindale-Hubbell and a Virginia Lawyers Weekly 2017 Virginia Leader in the Law. Almost 30 years later, the firm that bears his name has helped almost 110,000 Virginians regain their financial health. The 22 lawyers and 45 staff members carry on the traditions of excellence and compassion as they provide assistance to over 10,000 folks each year.
Rusty and Gayle are proud parents of one daughter and grandparents of two grandchildren.  They and their two cats are now enjoying semi-retirement and spending time with their family. But, no matter where they are, they are never far from their other family, the lawyers and staff who strive every day to make Boleman Law Firm a safe and happy place for both clients and employees.