Many repossessions involve a vehicle but can also include furniture, appliances and even your home through a repossession better known as "foreclosure."
In the case of vehicles some lenders may choose to seize and tow it while others remotely disable the engine electronically.
In other cases creditors may repossess the property you actually own if you used it as collateral to borrow money and are behind on payments. A title loan on a vehicle is a common example.
What This Means to You
If you cannot get current or make arrangements with the creditor on your secured loan, the creditor has the legal right to repossess (take back) the collateral securing the loan (car, home or other personal property).
How Boleman Law Can Help You
You have rights, too. Just like the creditor. We will protect your rights.
For example, we can file a bankruptcy to stop the creditor from immediately repossessing your property. Filing a bankruptcy will require the creditor to work through the bankruptcy court in order to resolve the debt.
This means that, in some cases, you'll be able to keep your vehicle or even get it back if it has already been towed or disabled. In Virginia a bankruptcy filing is the only certain way to prevent foreclosure on your home.
People who are facing repossession usually also have other financial problems such as outstanding payday loans, wage garnishments and other overdue debts like credit cards and medical bills.
In a bankruptcy other debts can be included to give you a fresh financial start.
Why call Boleman Law?
Call us immediately for a FREE consultation with a skilled, experienced bankruptcy attorney if you have financial problems – a vehicle repossession, home foreclosure or furniture/appliance repossession, or overwhelming debt.
The lawyers and professional staff at Boleman Law will help you through the often confusing and emotional bankruptcy process. We will complete all of the paperwork for you. To save time filings are sent electronically. Home foreclosure or vehicle repossession may be stopped immediately. We stay with you throughout the course of your bankruptcy.
Boleman Law is the largest consumer bankruptcy firm in Virginia. Since 1991 we have helped more than 106,000 Virginians regain their financial health.
We will help you.
*Any creditor or lender that takes collateral for a loan or for providing credit. The most well-known secured creditors are mortgage lenders whose loans are secured either by a first or second mortgage (lien) on a property. Secured creditors have the most senior protection in bankruptcy, since they have specific assets that collateralize their loans. Secured creditors also generally have the right to repossess or foreclose on the property against which a lien is held when the borrower is in default.
Download PDF
---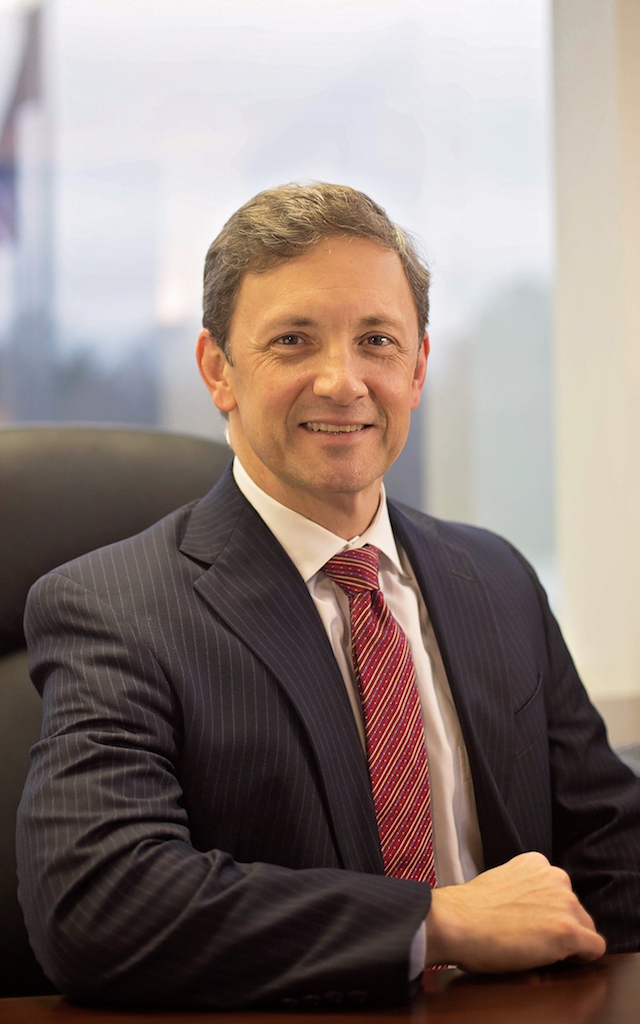 Mark C. Leffler
Mark Leffler, Shareholder and Chief Legal Officer, joined Boleman Law Firm in 2000. Mark has spent most of his career litigating in Bankruptcy Court, including bringing numerous actions against debt collectors, mortgage companies, and predatory lenders in bankruptcy. He currently focuses his practice on federal consumer protection litigation, mostly under the Fair Credit Reporting Act.
Mark is President of the NACTT Academy for Consumer Bankruptcy Education, is a frequent author for the NACTT Academy's webzine, and has served as a panelist at numerous national legal conferences such as the National Association of Chapter Thirteen Trustees (NACTT) and the National Consumer Law Center (NCLC). Mark is AV® rated by Martindale Hubbell, he was selected for inclusion in The Best Lawyers in America for his work in bankruptcy and debtor rights, and he is a frequent speaker and author on bankruptcy matters for Virginia CLE programs.
Mark was raised in Williamsburg, VA, and lives in Norfolk, VA with his wife, Leigh, and two children. In his free time, he enjoys staying physically active, regularly training in powerlifting, snow skiing during the winter, and traveling with his wife.