Most good bankruptcy lawyers do not charge for an initial consultation in their office. During this first meeting, the lawyer should be able to assess your financial situation, understand your goals and outline the legal options that are available to you.
You will want to determine whether you and the lawyer communicate well. Also, at the end of the meeting you want to have confidence that your case will be professionally handled with care and competence and that you'll be treated with the respect you deserve.
Here are six tips to help make your meeting productive.
1.  Before the meeting, write down all of your questions so you will be sure to gather the information that is important to you. Check out any online reviews about the firm. Ask your family, friends and pastor is they would recommend them.
2.  Find out what percentage of the lawyer's practice is in personal bankruptcy. You want to work with a specialist lawyer whose sole focus is your interest – bankruptcy. Look around at the office. Is it tidy and professional?
3.  Ask how long they have been practicing bankruptcy. Bankruptcy is complicated and you want a lawyer with experience and a team of dedicated professionals to complete all of the paperwork and forms for you and to ensure that all of the details are handled properly. Are you being treated with compassion and respect.
4.  Pay attention to how your questions are answered. Do you understand everything completely? Is the lawyer willing to provide additional explanation and clarification? Ask if a lawyer from the firm will personally meet you, stand with you and speak for you in hearings or in court.
5.  Determine if there are any unique or troublesome issues in your case. If there are, ask about the possible consequences and any additional costs. Are there any charges if you call later with questions?
6.  Review the pricing of the services. Most lawyers charge a flat fee for a bankruptcy but sometimes there can be additional costs. Has the lawyer fully explained the differences between Chapter 7 and Chapter 13 bankruptcies and why one or the other may be better suited to your particular goals. Get the fee agreement and other provisions in writing.
At the conclusion of the initial, free meeting, you should have a clear understanding of your options and have a good idea about how well you can work with the lawyer and their firm. If you have any concerns, it is OK to leave that first meeting without retaining the lawyer and to interview other lawyers who may be more suitable.
Boleman Law attorneys are bankruptcy specialists
The 13 lawyers and 30 professional staff at Boleman Law will help you through the often confusing and emotional bankruptcy process. We will complete all of the paperwork for you. To save time filings are sent electronically. Home foreclosure or vehicle repossession may be stopped immediately. We stay with you throughout the course of your bankruptcy.
Boleman Law is the largest consumer bankruptcy firm in Virginia. Since 1991 we have helped more than 106,000 Virginians regain their financial health.
We will help you.
Download PDF
---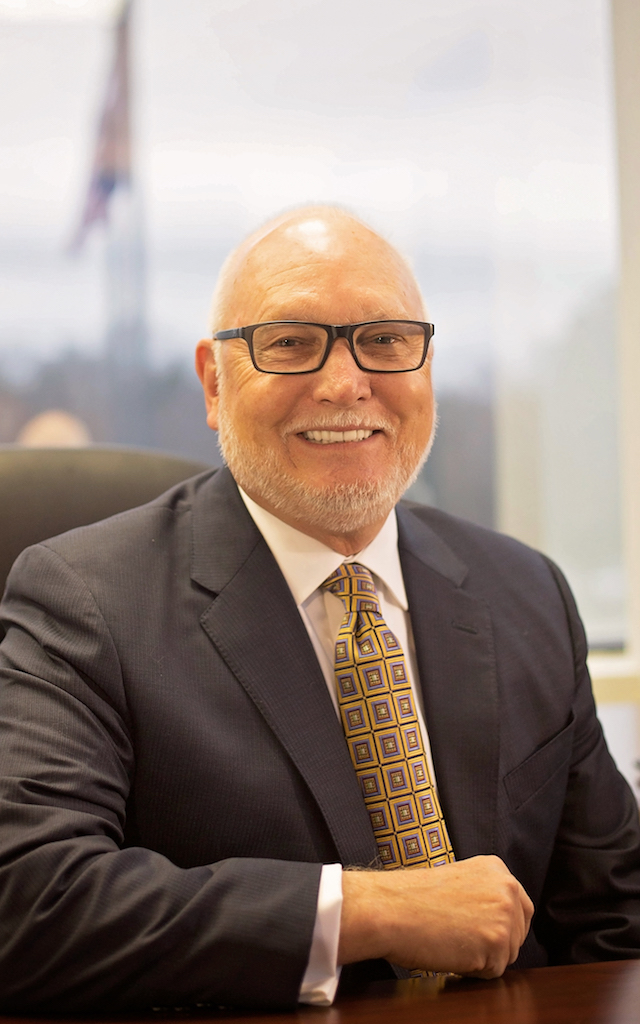 G. Russell "Rusty" Boleman, III
Russell "Rusty" Boleman III, Chairman of Boleman Law Firm, P.C. and his wife, Gayle have enjoyed almost fifty years of marriage and working together. Their early days were spent in Virginia, Illinois, Wisconsin and finally Texas, where Rusty worked as a technical recruiter in the oil industry. Then, suddenly, the American oil industry collapsed with low oil prices. Rusty and Gayle, along with thousands of American oil workers, experienced loss of jobs and income.
As Boleman Law clients know all too well, during a financial crisis, bad things can happen to anyone. The poor treatment Rusty and Gayle received as they sought solutions to financial problems led them to believe that there was a need for a change in bankruptcy law practice.  At age 40, those experiences led Rusty to law school in Richmond -much later in life than most of his law school colleagues.  He worked all through law school with Gayle at his side.  After graduation, they founded Boleman Law Firm in 1991 with the goal of treating everyone who came to them seeking help with respect and dignity, while providing excellence in customer service and legal advice.
Rusty's strong commitment to legal knowledge, ethics and community service has made him one of Virginia's leading lawyers, Rated AV Preeminent® by Martindale-Hubbell and a Virginia Lawyers Weekly 2017 Virginia Leader in the Law. Almost 30 years later, the firm that bears his name has helped almost 110,000 Virginians regain their financial health. The 13 lawyers and 30 staff members carry on the traditions of excellence and compassion as they provide assistance to over 10,000 folks each year.
Rusty and Gayle are proud parents of one daughter and grandparents of two grandchildren.  They and their two cats are now enjoying semi-retirement and spending time with their family. But, no matter where they are, they are never far from their other family, the lawyers and staff who strive every day to make Boleman Law Firm a safe and happy place for both clients and employees.