Overwhelming Debt? Need Help?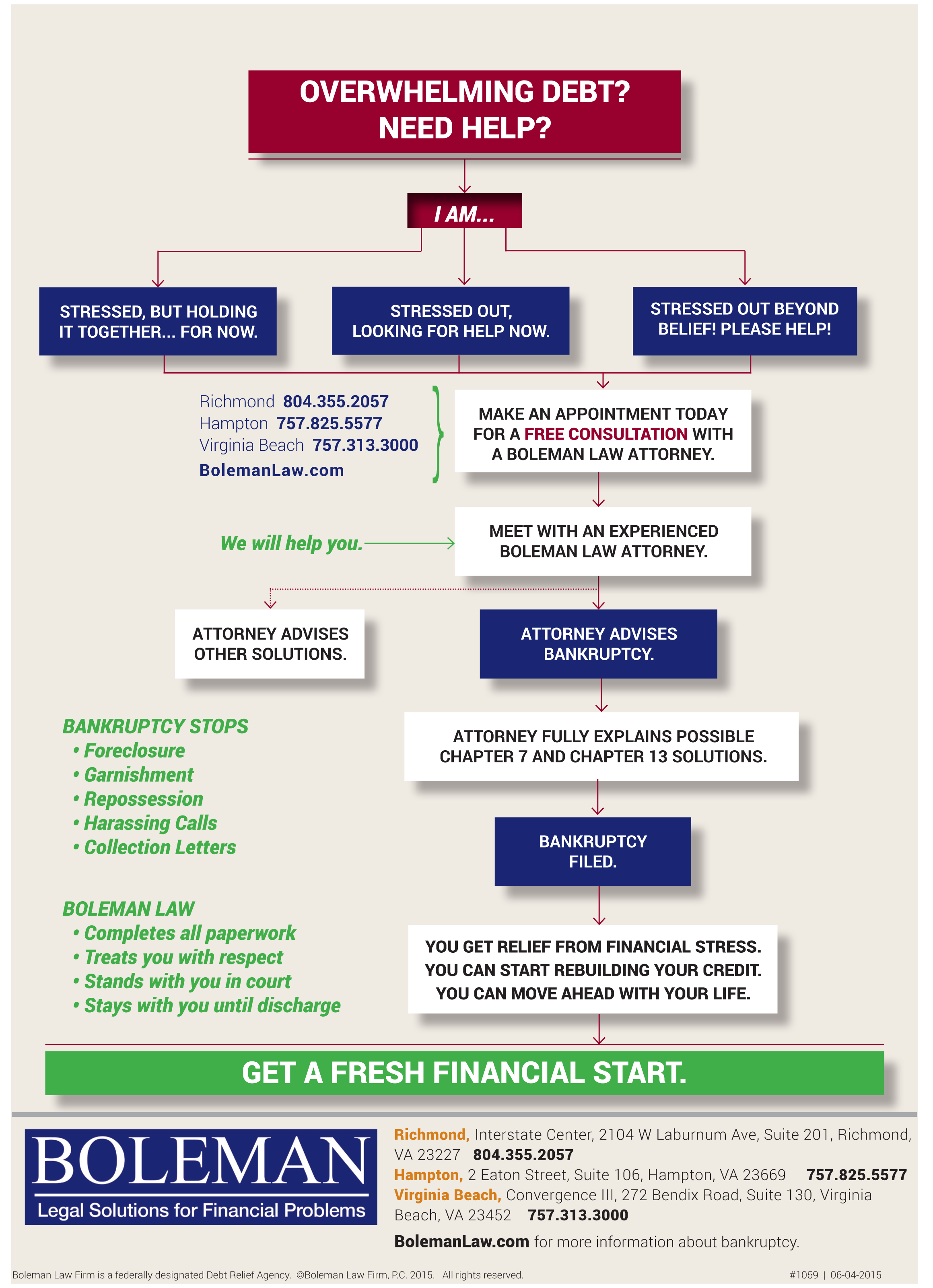 Make an appointment today for a free consultation with a Boleman Law attorney.
---
We will help you.
Meet with an experienced Boleman Law attorney. We will advise you of bankruptcy and other solutions.
Bankruptcy Stops:
Forclosure
Garnishment
Repossession
Harassing Calls
Collection Letters
Boleman Law:
Completes all paperwork
Treats you with respect
Stands with you in court
Stays with you until discharge
You will get relief from financial stress. You can start rebuilding your credit. You can move ahead with your life.
Get a fresh financial start.
Download PDF
---