Watching all the glitz and glamor of Academy Awards recently I was struck by the thought that celebrities may be much like many Virginians. They, too, have run into overwhelming debt and filed for personal bankruptcy.
Walt Disney filed in the 1920s before finding stunning success with Mickey Mouse. Kim Basinger, after backing out of a verbal commitment to star in Boxing Helena, found herself $8.1 million in debt and filed for bankruptcy protection.
Cyndi Lauper was $80,000 in debt in 1980 after being sued by her manager. Her album, Girls Just Wanna Have Fun, got her career back on track again. Now she's riding the crest with Kinky Boots on Broadway. Burt Reynolds, filed for bankruptcy protection in 1996 before his career recovered with Boogie Nights.
Donald Trump's companies filed in 1991,1992, 2004 and 2009; boxer Mike Tyson in 2003 and rapper M.C. Hammer in 1996.
Honest Abe Lincoln was declared bankrupt in 1833 owing $352,000. Over the next 17 years he paid the debt back – about $9.6 million in 2014 dollars!
I also know a non celebrity who went broke in 1987 – me! So I know first hand the torture that debt can cause.
My takeaway from this history is that bankruptcy allows people to get out from under crushing debt, which is often not their fault, and move ahead to success.
If you're tortured by overwhelming debt, call Boleman Law today. We offer everyone a free consultation with a skilled, experienced attorney to discuss your options and plan the best legal solutions.
As Virginia's largest consumer bankruptcy law firm, we have helped over 106,000 people since 1991.
We will help you.
---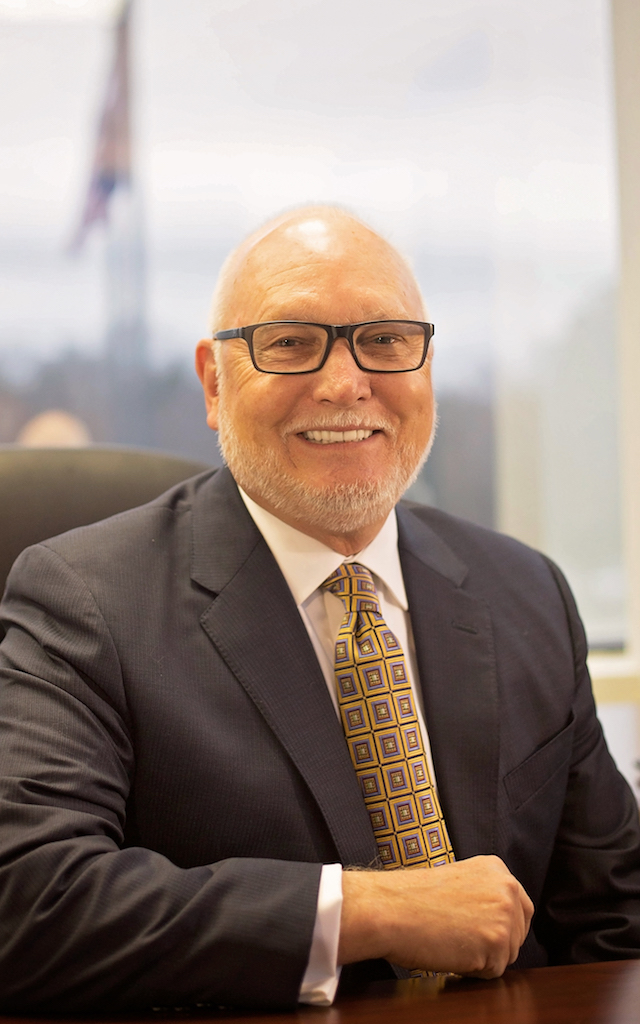 G. Russell "Rusty" Boleman, III
Russell "Rusty" Boleman III, Chairman of Boleman Law Firm, P.C. and his wife, Gayle have enjoyed almost fifty years of marriage and working together. Their early days were spent in Virginia, Illinois, Wisconsin and finally Texas, where Rusty worked as a technical recruiter in the oil industry. Then, suddenly, the American oil industry collapsed with low oil prices. Rusty and Gayle, along with thousands of American oil workers, experienced loss of jobs and income.
As Boleman Law clients know all too well, during a financial crisis, bad things can happen to anyone. The poor treatment Rusty and Gayle received as they sought solutions to financial problems led them to believe that there was a need for a change in bankruptcy law practice.  At age 40, those experiences led Rusty to law school in Richmond -much later in life than most of his law school colleagues.  He worked all through law school with Gayle at his side.  After graduation, they founded Boleman Law Firm in 1991 with the goal of treating everyone who came to them seeking help with respect and dignity, while providing excellence in customer service and legal advice.
Rusty's strong commitment to legal knowledge, ethics and community service has made him one of Virginia's leading lawyers, Rated AV Preeminent® by Martindale-Hubbell and a Virginia Lawyers Weekly 2017 Virginia Leader in the Law. Almost 30 years later, the firm that bears his name has helped almost 110,000 Virginians regain their financial health. The 13 lawyers and 30 staff members carry on the traditions of excellence and compassion as they provide assistance to over 10,000 folks each year.
Rusty and Gayle are proud parents of one daughter and grandparents of two grandchildren.  They and their two cats are now enjoying semi-retirement and spending time with their family. But, no matter where they are, they are never far from their other family, the lawyers and staff who strive every day to make Boleman Law Firm a safe and happy place for both clients and employees.