"In the affordable markets the millennials are already buying in huge numbers." So says Jonathan Smoke, chief economist at realtor.com speaking at the National Association of Realtors last week. Even with student loan debt and a below par job market, he believes that these 18 to 35-year-olds are the home buyers of the future.
Not everyone agrees. "The personal finances of millennials have become increasingly precarious… and leaves them further away from goals such as home ownership…" according to a piece in The Wall Street Journal earlier this week.
Generation X (who were under 35 in 1995) earned 9% more, after adjusting for inflation, than millennials and had a net worth of $18,200 compared to $10,400 for millennials according to government data.
But virtually everyone agrees that the biggest financial millstone around the necks of millennials is student loan debt.
Government data reveals that Gen Xers had a median student loan debt of $6,100. Millennials are now carrying $17,200.
Smoke points out that about two-thirds of millennials have student loans, but almost half are either still in school or in a deferment or forbearance program. Many of them have been living in their parent's basement, but the job creation market this year may be the best since 2000 and the rate of hiring for millennials is 60% better than other age groups, he notes.
In the past in this column we've cautioned that, because of ballooning student loan debt, we may be facing a generation of renters who will never be able to buy a home. Residential real estate sales are a good barometer of America's economic health. Let's hope that Mr. Smoke is correct in his assessment.
What do you think? Email your thoughts to rusty@bolemanlaw.com.
This column originally appeared in the Richmond Times Dispatch on 11-14-2014.
---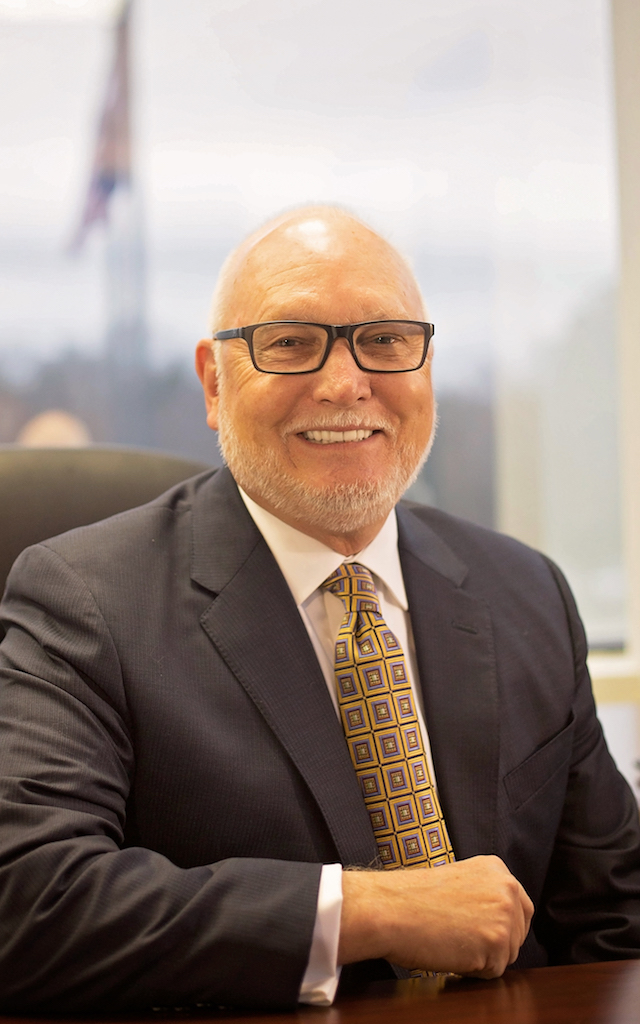 G. Russell "Rusty" Boleman, III
Russell "Rusty" Boleman III, Chairman of Boleman Law Firm, P.C. and his wife, Gayle have enjoyed almost fifty years of marriage and working together. Their early days were spent in Virginia, Illinois, Wisconsin and finally Texas, where Rusty worked as a technical recruiter in the oil industry. Then, suddenly, the American oil industry collapsed with low oil prices. Rusty and Gayle, along with thousands of American oil workers, experienced loss of jobs and income.
As Boleman Law clients know all too well, during a financial crisis, bad things can happen to anyone. The poor treatment Rusty and Gayle received as they sought solutions to financial problems led them to believe that there was a need for a change in bankruptcy law practice.  At age 40, those experiences led Rusty to law school in Richmond -much later in life than most of his law school colleagues.  He worked all through law school with Gayle at his side.  After graduation, they founded Boleman Law Firm in 1991 with the goal of treating everyone who came to them seeking help with respect and dignity, while providing excellence in customer service and legal advice.
Rusty's strong commitment to legal knowledge, ethics and community service has made him one of Virginia's leading lawyers, Rated AV Preeminent® by Martindale-Hubbell and a Virginia Lawyers Weekly 2017 Virginia Leader in the Law. Almost 30 years later, the firm that bears his name has helped almost 110,000 Virginians regain their financial health. The 13 lawyers and 30 staff members carry on the traditions of excellence and compassion as they provide assistance to over 10,000 folks each year.
Rusty and Gayle are proud parents of one daughter and grandparents of two grandchildren.  They and their two cats are now enjoying semi-retirement and spending time with their family. But, no matter where they are, they are never far from their other family, the lawyers and staff who strive every day to make Boleman Law Firm a safe and happy place for both clients and employees.