Though we have not met, here is what I know. You've worked hard, paid your bills and built up your credit rating – and then something bad happened.
You or your spouse lost a job or you got divorced. Maybe a family member got cancer or you had an accident and could not work. Now you find yourself in a real financial mess and bankruptcy looks like your best option.
Don't feel embarrassed, you are not the first to file bankruptcy in Virginia and you are not alone. Because of situations like yours, Congress passed the bankruptcy laws. The bankruptcy laws can forgive some or all your personal debt to help you start over.
Over the last twenty-plus years, we've learned the financial warning signs that indicate the need to consider filing bankruptcy. How many of the following warning signs apply to you?
Likely Warning Signs
You've fallen behind on your mortgage payment and cannot see a way to catch up
You've resorted to payday or title loans or other short term loans to stay ahead of bills
You've used credit cards to pay off other credit cards
You're behind on your rent-to-own furniture or appliances
You've missed one or more car payments
You have bill collectors calling you at home and work
You cannot make your minimum monthly credit card payment
Even if you have only one sign from the column above, you likely are in trouble. Start looking for a good bankruptcy lawyer if you have at least two signs. Get to a bankruptcy attorney as fast as possible if you have three signs or more. Call us and make an appointment for a FREE consultation with a Boleman Law attorney.
Definite Warning Signs
You've received official notice of foreclosure
Your wages are being garnished
Repossession of your vehicle, furniture or appliances
After more than 20 years and helping over 106,000 Virginians with bankruptcy, here is my best advice if any of the definite signs have happened to you:
Make an appointment for a FREE consultation with an experienced Boleman Law bankruptcy lawyer as soon as you can.
Most people wait too long to get help and file bankruptcy. Do not put it off, call us today for your FREE consultation with one of our 17 bankruptcy lawyers. Boleman bankruptcy lawyers and our highly trained professional staff are specialists in bankruptcy. We only practice consumer bankruptcy law.
We know exactly how to protect you from losing your house or car, losing your wages to garnishment and how to stop harassing collection calls. We are totally dedicated to helping people get a fresh financial start.
Call us today. We will help you.
PS: The single biggest mistake people make is to wait too long to get help. Do not wait and risk losing important rights you might have under the law. We will help you.
Download PDF
---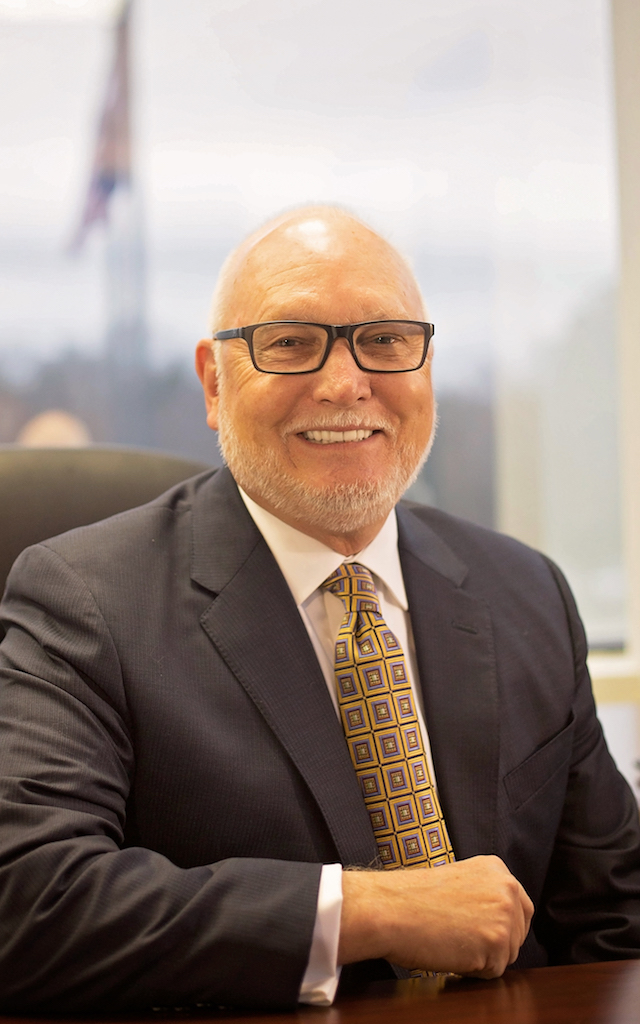 G. Russell "Rusty" Boleman, III
Russell "Rusty" Boleman III, Chairman of Boleman Law Firm, P.C. and his wife, Gayle have enjoyed almost fifty years of marriage and working together. Their early days were spent in Virginia, Illinois, Wisconsin and finally Texas, where Rusty worked as a technical recruiter in the oil industry. Then, suddenly, the American oil industry collapsed with low oil prices. Rusty and Gayle, along with thousands of American oil workers, experienced loss of jobs and income.
As Boleman Law clients know all too well, during a financial crisis, bad things can happen to anyone. The poor treatment Rusty and Gayle received as they sought solutions to financial problems led them to believe that there was a need for a change in bankruptcy law practice.  At age 40, those experiences led Rusty to law school in Richmond -much later in life than most of his law school colleagues.  He worked all through law school with Gayle at his side.  After graduation, they founded Boleman Law Firm in 1991 with the goal of treating everyone who came to them seeking help with respect and dignity, while providing excellence in customer service and legal advice.
Rusty's strong commitment to legal knowledge, ethics and community service has made him one of Virginia's leading lawyers, Rated AV Preeminent® by Martindale-Hubbell and a Virginia Lawyers Weekly 2017 Virginia Leader in the Law. Almost 30 years later, the firm that bears his name has helped almost 110,000 Virginians regain their financial health. The 13 lawyers and 30 staff members carry on the traditions of excellence and compassion as they provide assistance to over 10,000 folks each year.
Rusty and Gayle are proud parents of one daughter and grandparents of two grandchildren.  They and their two cats are now enjoying semi-retirement and spending time with their family. But, no matter where they are, they are never far from their other family, the lawyers and staff who strive every day to make Boleman Law Firm a safe and happy place for both clients and employees.