Apple and at least one other vendor are looking to get rid of credit cards. Wave your iPhone over the reader and funds will be instantly deducted from your account to pay for your purchase. But let's be sensible, there will also be fees just like credit cards.
Of course credit cards charge interest on any unpaid balance. And many charge an annual fee. But there are other costs, too.
Some issuers charge for a paper statement. Go green and get them online. Paying by phone? There may be a charge for that. Pay online instead at no cost. But go online a couple of weeks in advance and register the "funding account" you want to use.
Using a card to buy a cappuccino in Rome? It could cost you an additional 3% foreign transaction fee.
But things can really get ugly if you make a late payment or write an NSF check.
A late payment triggers a fee of up to $35 and, possibly, an increase in the interest rate. Then there's a returned payment fee of up to $25 for an NSF check plus another fee of up to $35 from your bank. Pretty soon you're looking at almost $100.
Exceed the credit limit on your card? The issuer may allow it, but you'll have to pay a fee. Automatic payment? Make sure there are funds in your account. See above!
Credit cards are very convenient, but need constant management. And then the rules change or new fees are added.
Credit cards may appear to be an answer to staving off overwhelming debt. However, based on our 23 years of experience helping people, it is a recipe for financial disaster.
Know someone who is losing the debt battle? Ask them to call us today for a free consultation with an experienced attorney.
We will help them.
This column originally appeared in the Richmond Times Dispatch on 10-31-2014.
---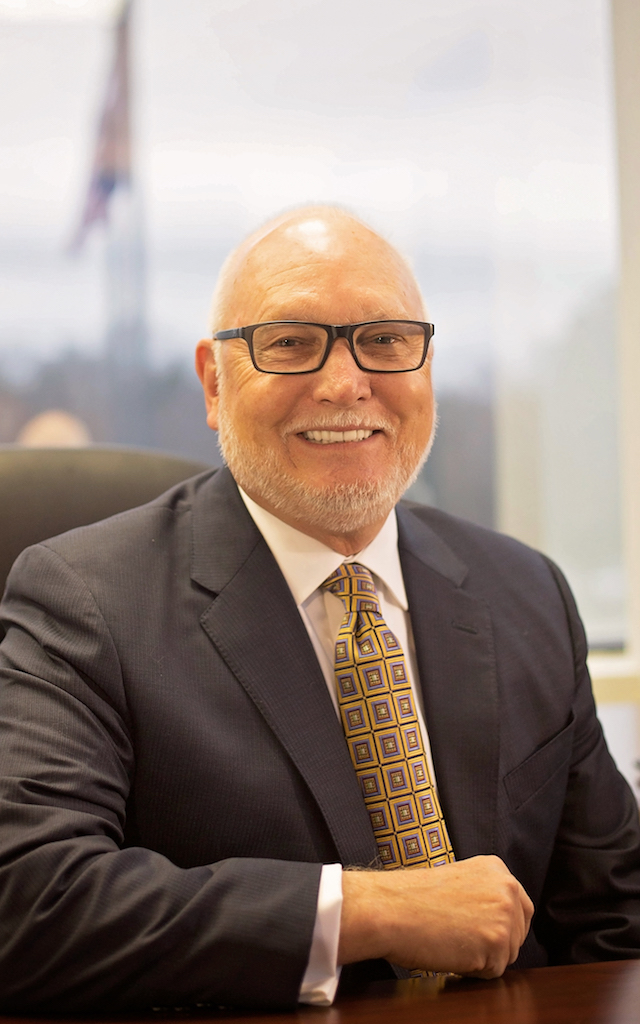 G. Russell "Rusty" Boleman, III
Russell "Rusty" Boleman III, Chairman of Boleman Law Firm, P.C. and his wife, Gayle have enjoyed almost fifty years of marriage and working together. Their early days were spent in Virginia, Illinois, Wisconsin and finally Texas, where Rusty worked as a technical recruiter in the oil industry. Then, suddenly, the American oil industry collapsed with low oil prices. Rusty and Gayle, along with thousands of American oil workers, experienced loss of jobs and income.
As Boleman Law clients know all too well, during a financial crisis, bad things can happen to anyone. The poor treatment Rusty and Gayle received as they sought solutions to financial problems led them to believe that there was a need for a change in bankruptcy law practice.  At age 40, those experiences led Rusty to law school in Richmond -much later in life than most of his law school colleagues.  He worked all through law school with Gayle at his side.  After graduation, they founded Boleman Law Firm in 1991 with the goal of treating everyone who came to them seeking help with respect and dignity, while providing excellence in customer service and legal advice.
Rusty's strong commitment to legal knowledge, ethics and community service has made him one of Virginia's leading lawyers, Rated AV Preeminent® by Martindale-Hubbell and a Virginia Lawyers Weekly 2017 Virginia Leader in the Law. Almost 30 years later, the firm that bears his name has helped almost 110,000 Virginians regain their financial health. The 13 lawyers and 30 staff members carry on the traditions of excellence and compassion as they provide assistance to over 10,000 folks each year.
Rusty and Gayle are proud parents of one daughter and grandparents of two grandchildren.  They and their two cats are now enjoying semi-retirement and spending time with their family. But, no matter where they are, they are never far from their other family, the lawyers and staff who strive every day to make Boleman Law Firm a safe and happy place for both clients and employees.