Recently, Boleman Law Firm attorneys Veronica Brown-Moseley and Barry Spear spoke at the Norfolk Portsmouth Bar Association meeting on bankruptcy, chapter 13 and chapter 7.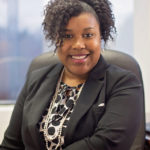 Veronica D. Brown-Moseley began her career at Boleman Law Firm as an intern while still in law school. In 2014, Veronica was admitted to the Virginia State Bar and began practicing bankruptcy law as an attorney with the firm. She practices in the firm's Richmond, Hampton, and Virginia Beach offices. She is the co-founder and a Board member of Brighter Tomorrows Begin Today, a non-profit organization that focuses on helping people achieve their academic and professional goals.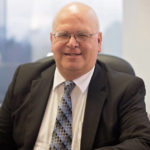 Barry has been with the Boleman Law Firm since 2009 and is a shareholder of the firm. He is the head of the firm's Bankruptcy Litigation group. He has been practicing Bankruptcy law since 1995 and has represented debtors and creditors in various Chapters of the United States Bankruptcy Code, as well representing individuals and businesses in numerous types of liquidation, insolvency, reorganization and litigation matters. He has extensive experience litigating a wide variety of issues before the Bankruptcy Court.
---